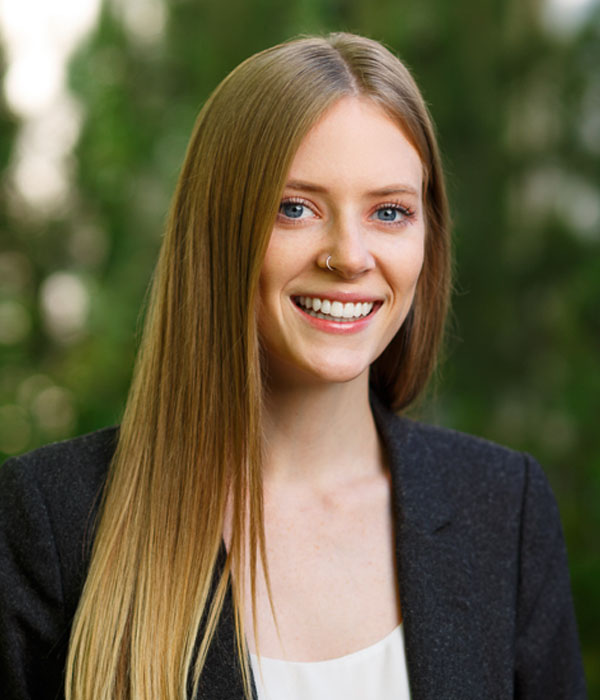 Kauron Cooper
BBA
Consultant
---
View Kauron's profile
---
Praxis Consulting Team
Kauron Cooper
, BBA
Consultant
With a passion for consumer behavior and economic indicators, Kauron completed her Degree of Business Administration with a major in finance from the Paul J. Hill School of Business.
During her time as a student Kauron held various positions in both private sector and government organizations. Through these positions, she has gained knowledge in both government and corporate processes. This has inspired her to pursue a career in strategic management as a way to ensure the longevity and efficiency of both Saskatchewan and Canada's economic wealth.
Additionally, during her studies, Kauron participated in multiple case competitions. This includes the National Strategy Case Competition and Consulting Conference held in Vancouver in 2018, as well as the JDC West case competition held in Regina in 2020. Both events took months of preparation and research and provided insight into different business theories and their real-world applications. Kauron continues to dedicate her time as a means of support in preparing next year's Hill JDC West team. This role focuses on strengthening the academic framework for the program and mentoring student team members. 
Kauron's Knowledge, Education and Qualifications
Bachelor of Business Administration - Finance Major, University of Regina

Distinction, Paul J. Hill School of Business, 2015 – 2019

Dean's Academic List, Paul J. Hill School of Business, 2019

Top 16/50, National Strategy Consulting Competition, 2018

Hill JDC West, Executive Team, 2019 – Present
Want TrendLine Saskatchewan Insights Focused on Your Business?
Now Available: Sector deep dives and customized economic reports designed to inform your business decisions.